Serving the Utah County Area since 2007
Birthing Your Way was created out of a desire to improve birth experiences for women and families. After experiencing the all-too-common trauma of a mainstream hospital birth, Heather Shelley set out to facilitate changes that empower women and place them squarely in control of their own care. Using competent health providers as a caring resource, Heather started Birthing Your Way more than a decade ago with past facilities in Orem, Provo, and Pleasant Grove. Our Lehi location was the first licensed birth center in Utah, effectively bridging the gap between modern science, medicine, and the long-standing traditional wisdom of midwifery care.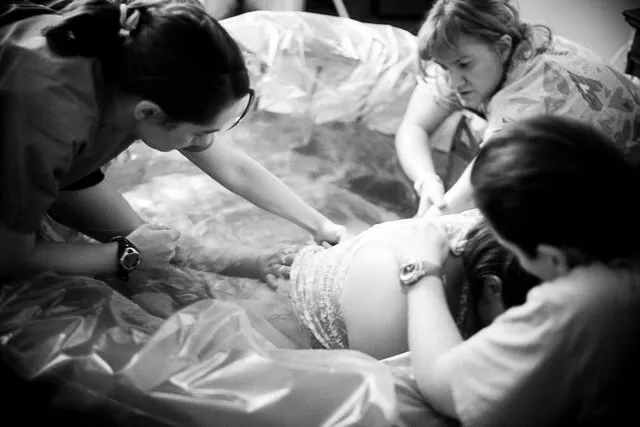 Birthing Your Way sets the gold standard for midwifery care in Utah as the premiere facility for out-of-hospital birthing and for one-on-one, personal maternity care. Owned and operated by midwives focusing on the betterment and empowerment of women and families, we offer you comprehensive and compassionate maternity care to serve you not only during your baby's delivery, but also throughout your entire childbearing experience, and beyond. 
To provide the best care possible, our midwives are highly trained and experienced –– holding current degrees, certifications, and standards that far surpass the requirements set by state and national guidelines. We offer a wealth of services in-house, as well as broad community connections with specialists, such as physicians, pediatricians, and other important professionals. 
At Birthing Your Way, we know that every birth is unique. We welcome your chosen support team of family and doulas (we love doulas!). We also encourage childbirth education –– our own classes and others (hypnobabies, etc.). We recognize you have your own individual needs and preferences for your baby's birth, so we offer several pain management options, including nitrous oxide, birth tubs, and sterile water injections. We believe every woman deserves the happy and safe birth experience of her choosing. 
When you join the Birthing Your Way family, you are more than just a client or a patient. We love the women and families we work with, and we enjoy getting to know each of you individually. This allows us to not only build lasting relationships, but also personalize and customize your care in a way that works best for you. With over 1,000 happy and satisfied families, Birthing Your Way is the premium maternity-care option for Utah County. Our Lehi location serves Utah and Salt Lake counties. 
Heather–I wanted to write and formally thank you for all that you did to help make the birth of my daughter a wonderful experience! Your presence was exactly what my husband and I needed to ensure that our wishes for a natural, loving birth were fulfilled.
My daughter's birthday will always bring back memories of having you there to help guide me and my husband in ways to focus on enjoying birth as a natural and peaceful event. I sincerely wish you all of the best in your career, and hope that all of your other clients feel as lucky as we do!
What I especially like about Heather is that she was very helpful, but not intimidating. I never felt like she was judging me when I expressed doubts or concerns about how to do something. She also made an effort to focus on me, the mother, which I believe was crucial to getting me back in the swing-of-things after childbirth.
I am sure our experience wouldn't have been so smooth if it hadn't been for Heather's calming and educated presence. We certainly hope to use her again if another baby comes along, and I happily recommend her to anyone I know who asks about using a postpartum doula!
Ten months later, my husband and I still talk about how much we loved Heather!
Heather was our doula for the birth of our first child, and our midwife for our second child. Once we met Heather, we just knew she was the person we wanted in the room with us when our son was born. She was warm, confident, and non-intimidating and we felt comfortable with her at once and throughout every moment of our birthing experience.
Heather supported me as I labored at home in the tub, taught my husband how to help me with hip presses, and was physically there with me during each contraction. I never felt alone, having Heather to rely on helped me feel unafraid. Her expertise was invaluable to us.
The birth of a child is so special and I would not hesitate to share that experience with Heather again.
Address
394 W Main Street Suite 206, Lehi, Utah 84043
Office Hours
Monday - Friday  9am - 5pm