Our Midwife, Heather Shelley along with Rachel Moises have created one of the best online childbirth classes available.  We want you to receive the best possible childbirth education on your schedule in whatever setting is most comfortable or convenient.
The online childbirth course is called The Might Mama Movement and we encourage you to take this course to prepare you for your upcoming experience.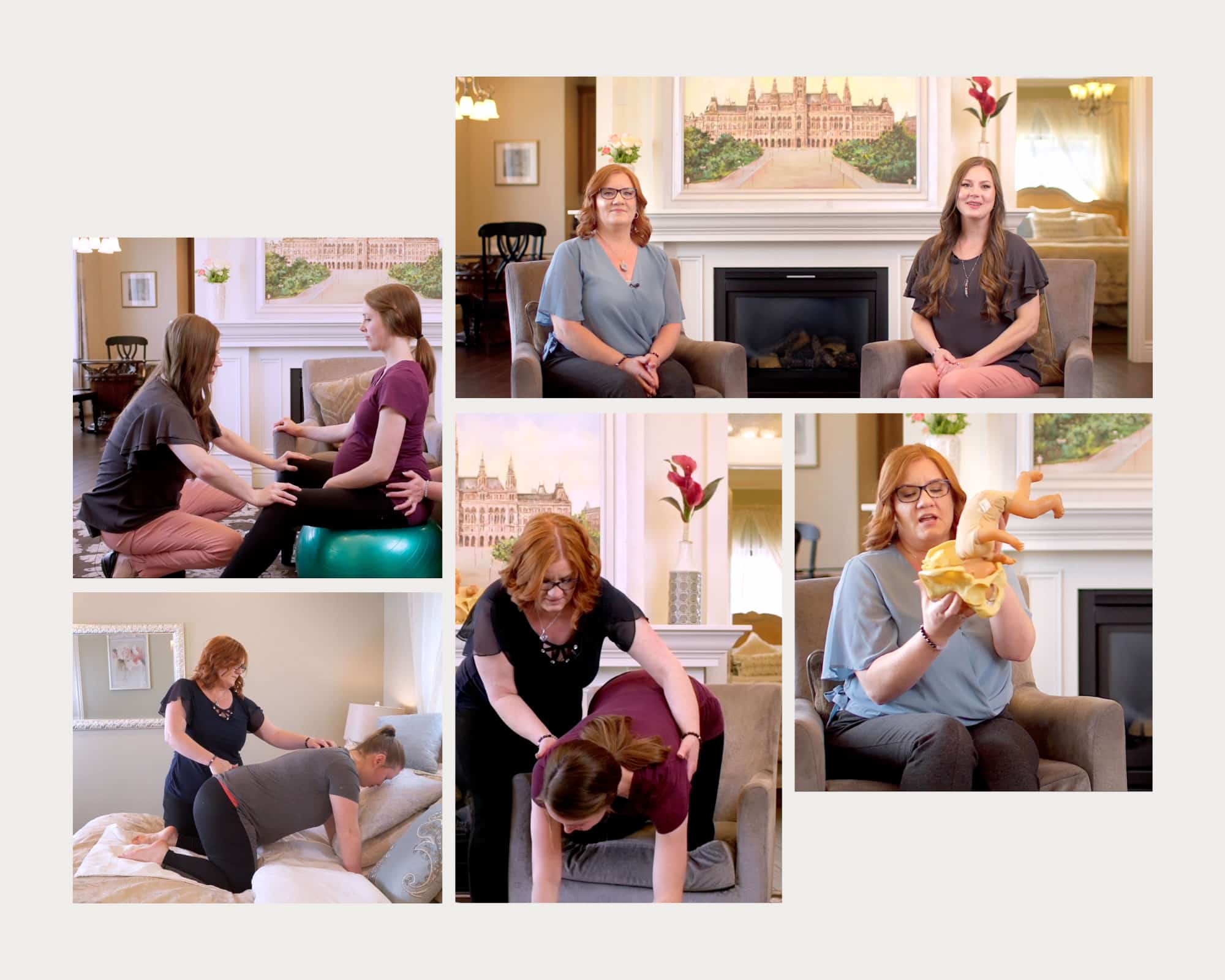 All 10 Steps in the "Practically Pain-Free Method to Giving Birth"
Detailed, hands-on instruction from birth experts. We teach you everything you need to know and do to give birth with practically no pain.
Monthly LIVE Q&A Sessions with a Certified Midwife
As you go through the course, if any questions come up, you can bring to our Live Q&A sessions and get all of your questions answered!
Access to the exclusive Mighty Mama Facebook Group
Read hundreds of inspiring positive birth stories, ask all of your questions and get positive, encouraging responses from our amazing Mighty Mamas, and make friends with fellow Mighty Mamas who are going through their own birth journey. This group is better than any of the free groups out there!
"Mighty Mama Secrets Guidebook to Birth"
The bulk of the course is in video format, but this written guidebook summarizes the most important elements of the course so that if you'd like to review content or brush up on something, you don't necessarily have to go back to watch the videos again (although plenty of mamas go through the videos multiple times).
"My Birth Action Plan Easy-Access Guide"
Keep this handy during labor! It reminds you what to expect and what to do during each stage of labor. Your birth partner will especially want to have this on hand because it will remind him or her what they're supposed to be doing!
Do I need to be a Birthing Your Way Client?
This course is available for anyone regardless of who or where you have chosen to welcome your newborn into this world.
This class is highly recommended for any client of Birthing Your Way.  Since the course was co-created by Heather Shelley, it will best prepare you for the Birthing Your Way experience.
Online Childbirth Classes
Knowledge can empower you to conquer your fears and have an amazing birth experience.
We are here to help you learn how to prepare for labor and what to do during labor to minimize pain, your fears will be replaced with confidence and even excitement as you go into labor. 
Step 1: Prepare your Mind for Labor & Take Advantage of Natural Pain Killers
Step 2: Prepare your Body for Labor
Step 3: Prepare your Uterus & Cervix for Labor
Get Baby into the Ideal Position for Birth (& What to do if Baby is Breech)
Step 5: Ensure the Environment in Which You Will Give Birth is Ideal for You
Step 6: Master the Hypnosis Relaxation Technique
Step 7: Use Hydrotherapy to Relieve Pain During Labor & Birth
Step 8: Avoid Unnecessary Interventions and Take them In Stride When They are Necessary
Step 9: Have Your Husband, Partner, or Support Person Learn How to Help You During Labor and Delivery
Step 10: Be Educated about Birth so that You Can Be Confident in Your Decisions
30 Day Money Back Guarantee
You may receive a full refund If this online childbirth class does not:
Show you exactly how to have an amazing birth experience
Prepare you step-by-step to do everything necessary to have an amazing labor and delivery
Teach you how to let your body do what it is meant to do without fear getting in the way
Address
394 W Main Street Suite 206, Lehi, Utah 84043
Office Hours
Monday - Friday  9am - 5pm