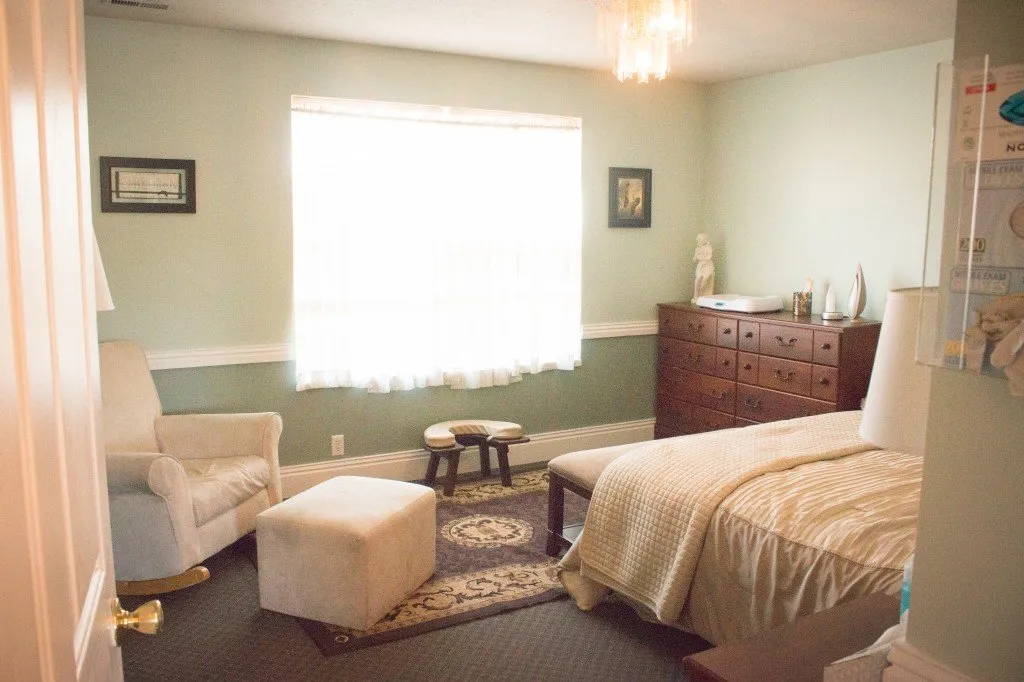 When you walk through the doors at Birthing Your Way, you will find yourself among friends: women who will come to know you and care about you and your pregnancy.
If you have you been looking for another way to have your baby outside a hospital but not at home, then a birth center is a great option for you. Our birth center is like a home away from home. It is fully equipped for safety, but has a relaxing and caring atmosphere for women and birth.
When you come to the birth center for your prenatal appointments, you will enjoy a comfortable prenatal room and a clean, home-like setting. We strive to provide comfortable rooms, professional care, and courteous service.
Our beautifully appointed suites offer a relaxed, home-like environment for women and families. Our birthing rooms are appointed with a comfortable queen-size bed and fridge.  The suite is always setup for a water-birth option with a tub designed for labor.
Come and see our spacious birth rooms with spa-like water birth tubs. Safety is our first concern because we want a healthy mom and baby, but Birthing Your Way can also provide a caring and gentle environment in which to have your baby, and celebrate your growing family.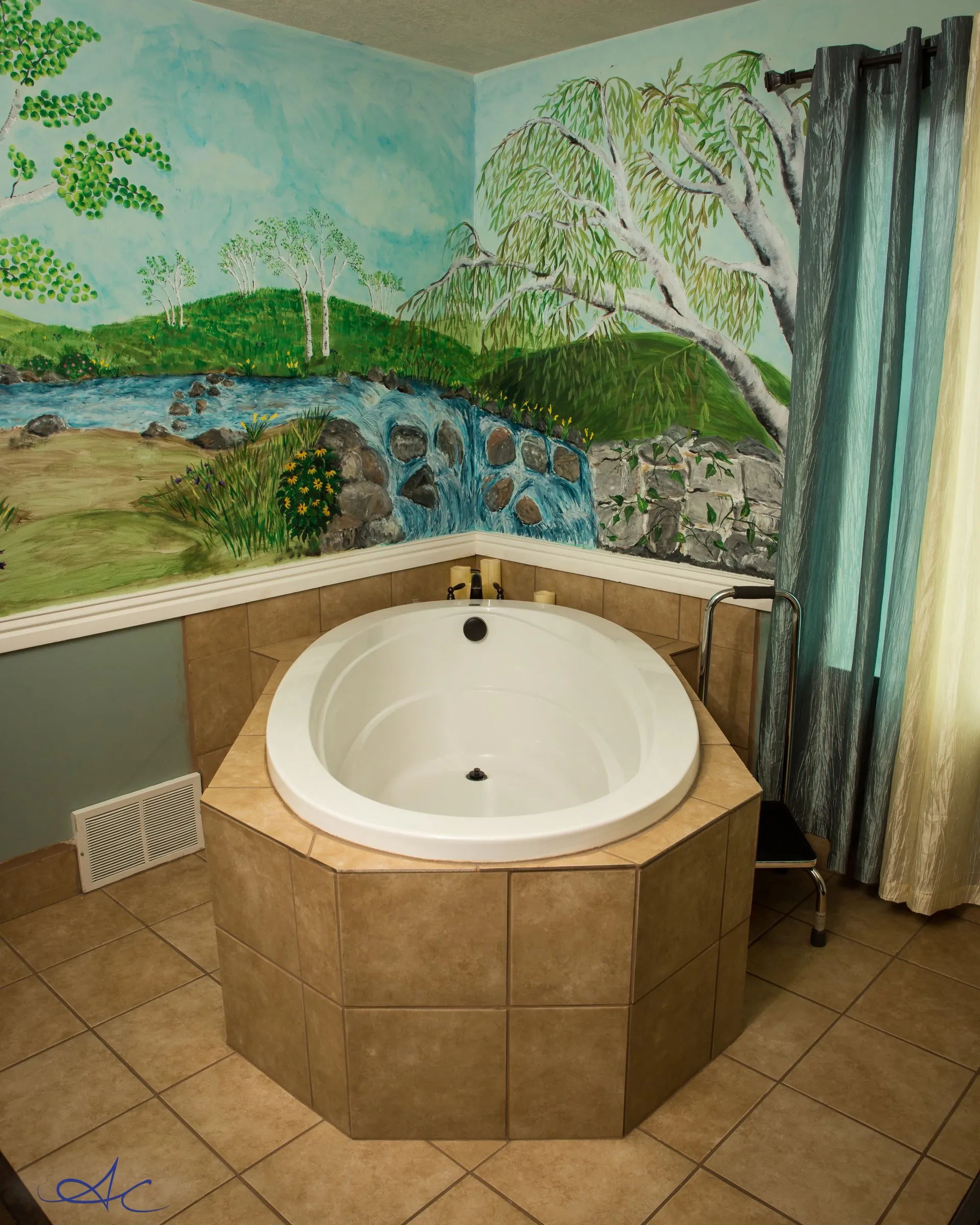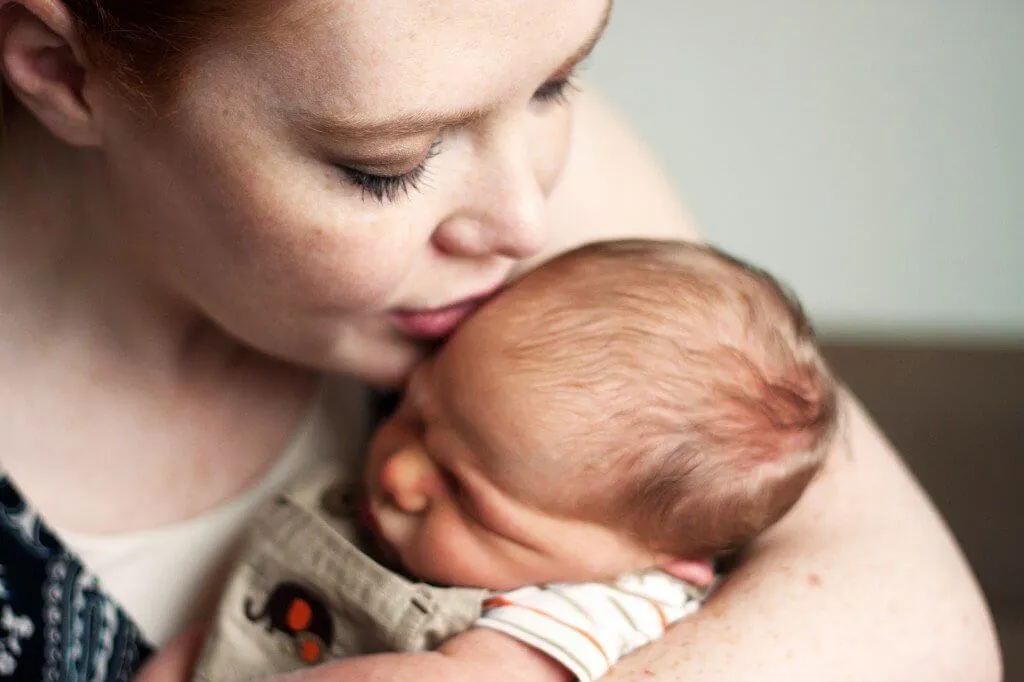 Our Birth Center Offers
Comfortable queen-size beds
Luxurious built-in water birth tub
Personal fridge to bring food for the labor and postpartum stay
Waiting areas for family to be close at hand
Relaxation features, such as adjustable lighting and aromatherapy
For mothers and families who would like something between a hospital birth and a home birth, we offer a lovely birthing center location devoted to the laboring mother.
Address
394 W Main Street Suite 206, Lehi, Utah 84043
Office Hours
Monday - Friday  9am - 5pm